Who are we?
In 2005, Thunderbird Custom Drywall was created to build custom media walls, which were then primarily drywall and lighting. Due to the real estate boom at the time, our projects also included everything from small drywall repairs to drywall installation in large custom homes. The struggling economy was a blessing in disguise, prompting us to focus on and perfect one specific aspect of our business, the custom media wall, which we upgraded to reflect the changing style and functional needs of our clientele. This was the beginning of the Thunderbird Wall. In 2009, to reflect our new focus, we changed our name to Thunderbird Custom Design, and in 2011, we obtained our remodeling license to cover the wide variety of finishes we now include in our projects. We have now built hundreds of Thunderbird Walls in the Phoenix area, as well as many others throughout Arizona and California. Because of the demand started here in Arizona, we have become the fastest growing media wall designer/builder in the country!
| | |
| --- | --- |
| | |
What is a Thunderbird wall?
A Thunderbird Wall is a media wall that blends architectural style with a variety of textures and finishes in order to create the focal point in your home that is uniquely you and stands apart from the traditional entertainment center. Our use of different elements and materials allows us to cover a wide range of design styles so that your wall blends seamlessly with the unique character of your home. For example, a modern Thunderbird Wall may incorporate a linear electric fireplace, mosaic tile, or glass shelving. A contemporary wall could include stacked stone or floating wood shelves. A southwestern wall might combine decorative drywall elements with rustic wood accents. Even our more traditional wood units are far from traditional, adding elements like gas fireplaces and lighting. The one feature that all of our walls have in common is the "Wow" factor they will add to your living space by breaking away from the ordinary and adding a distinctive character that exemplifies your unique style.
Why choose tcd?
At TCD we believe that our customers are our most valuable commodity. We credit our rapid success to the experiences we deliver from the initial phone call to the consultation, design and completion of your project. Although we pride ourselves on building entertainment centers that are innovative, expertly constructed, and true works of art, we realize that there may be other companies that can build a similar product. We set ourselves apart from all other companies by providing a level of service that will exceed our customers' expectations. We stand by a commitment to our clients to be friendly, on time, clean and professional. TCD is not just a company that builds media walls. We are a media wall company. This highly-specialized focus has allowed us to perfect our process and the finished product. You have worked hard to get where you are and we want you to have the wall of your dreams and the service you deserve.
Why do you need a Thunderbird Wall?
There are two main goals that our customers have when planning to design and build a custom media wall in their home. The first is to blend form and function and display their media equipment in an attractive way. Our designs take your audio/video needs into consideration, so that your television, equipment, speakers and wiring are all blended harmoniously into a work of art. Most of our walls include custom cabinets to hide your equipment and wiring and we are often able to move these to another room to give you more room for display. We also plan for the future and design your wall to allow for expansion to a larger TV. The second, and probably most common goal of our customers is to separate themselves from the rest of the pack and create a truly one-of-a-kind entertainment wall. Most are tired of the same cookie-cutter entertainment center or credenza and are excited to think outside the box. There is no real limit to what mediums we can use to make your wall 100% you, and while some walls may have a similar feel, the colors and textures you choose along with your decorative style will give each wall its own unique fingerprint. Our customers tell us "I want anyone who walks in to stop and say WOW!" and that is truly what we deliver. So if any of that sounds like it may be you, give us call so we can show you how a Thunderbird Wall can transform your home.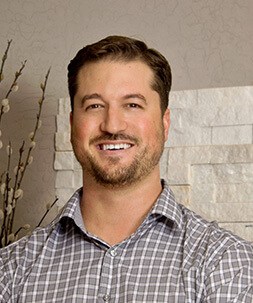 BRANDON
CEO/Founder/Designer
---
How did we get here? Growing up in a small town in California that was big on athletics shaped Brandon's life and instilled a drive to be the best at everything he does. Baseball took him from Cypress Junior College in California to Auburn University (where he met his wife Jamie) and the Cape Cod Summer League and eventually led to a professional baseball career with the Texas Rangers. Ultimately baseball brought Brandon to Surprise, Arizona, where he and Jamie got married, bought their first house and started a family. After baseball, Brandon got a job as a carpenter building media walls in Pebble Creek for $9.00 per hour and it didn't take long before he realized the endless potential of this unique product and started his own business. He started by doing all the work himself and gradually replaced himself with highly skilled tradesman at each stage of the process. Brandon's focus has always been on building great walls and developing great relationships with our customers. His eye for design and appreciation for nice things has helped him continuously adapt to new styles and to stay ahead of the industry with new and innovative ideas. Brandon enjoys cooking and playing guitar, and through the business, he has also developed a love of photography, interior design and art in general. Brandon's two boys share many of his interests and have developed a love for the business as well. His oldest son has dreams of running the company one day and actually created our tagline, "Entertainment @ Your Service".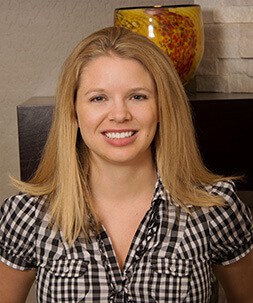 JAMIE
COO/CFO/Interior Design Specialist
---
In the beginning, Jamie's role in the business was limited to bookkeeping and occasionally answering the phone. It wasn't until both of her and Brandon's children were in school that she had time to use her attention to detail to organize every process of our business. When Jamie joined the business full-time in 2011, it couldn't have come at a better time for us. With demand for our product increasing steadily, her management of the office, vendors and customers kept us afloat and helped us keep up with the increased work-load without sacrificing the level of service that we pride ourselves on. Her friendly voice on the phone gave everyone who called a feeling of being taken care of. With our process and office in order and our business continually expanding, we needed more people to keep up with demand. Jamie has always loved art and interior design, so after we hired Victoria to manage the office, she was able to demonstrate her talent even further when she took over the sales and finish selections role from Brandon. It was obvious she was a perfect fit, selling 14 of her first 16 presentations. Jamie is a true expert in every aspect of the Thunderbird Wall, and her sweet and friendly personality reflects our business values and makes our potential customers feel comfortable putting their project in our hands.