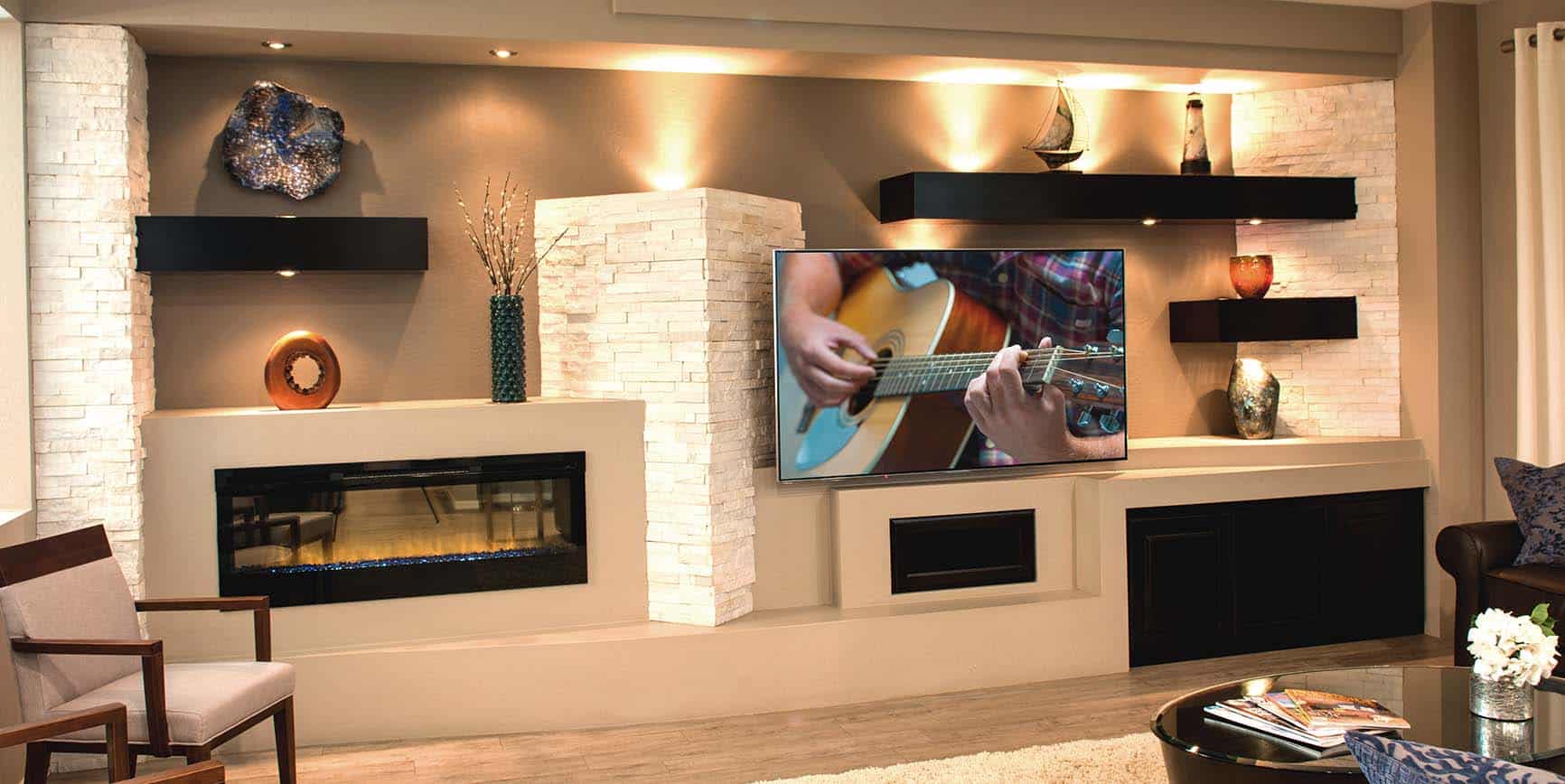 Thunderbird media walls provide a creative
way to add character to your space. Display
your decorative pieces and memories and
make your wall uniquely you.
Our custom component cabinets offer an
attractive way to hide your audio/video
equipment and wiring.
Up- and down-lighting (available in
halogen or LED) is used to
highlight your decorative pieces or to
simply add ambiance to your living area.
Make a statement with natural stone or tile
accents, which add texture and depth to your
custom media wall.
Upgrade your media wall with a gas or
electric fireplace, to add warmth and ambiance
to your living area.
The versatility of drywall creates unlimited
design possibilities and seamlessly blends
your new media wall with your existing space.
Complete sales and install of audio
systems and TV's to provide a true
turn key experience.
Wood beams or shelves are an elegant
way to showcase your artwork and photos.